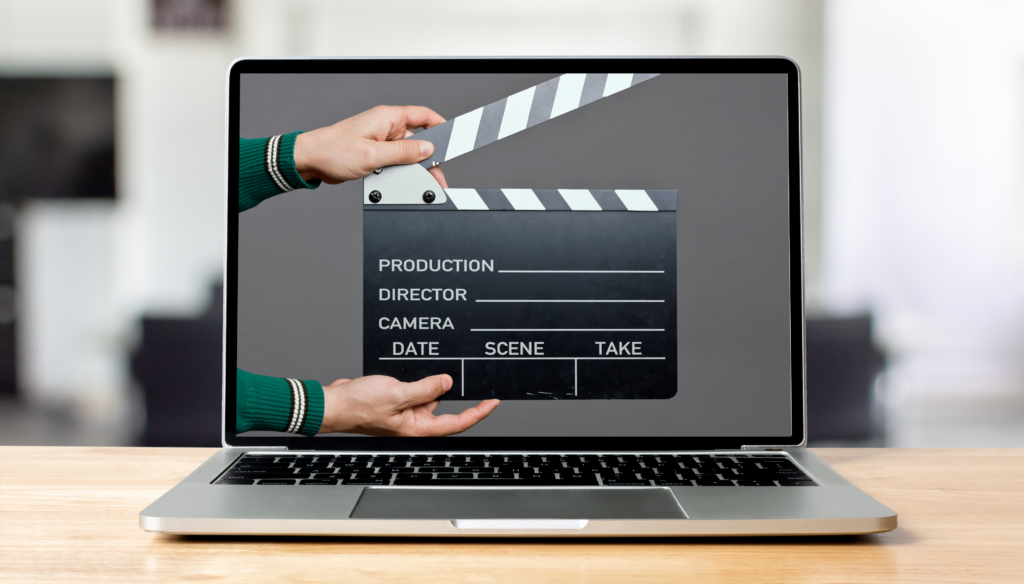 Producing High-Quality Video While Filming Virtually
When you think about filming a production, you imagine a set, cameras, bright lights, and a crew. But what happens when this set-up isn't possible? This could be because of distance, budget, or in the Spring of 2020, a global pandemic which closed down much of the world. Filming virtually offers some exciting benefits and when utilized, it can help your company thrive in this changing landscape.
How can you prepare to ensure filming runs smoothly?
When filming virtually, it is important to prepare in advance since you are not physically on set to control the filming environment. To ensure your video is high-quality, a level of collaboration between the production team and subjects should be strived for. Here are some key takeaways that seem simple, but make all the difference:
Record using a laptop with a high-quality camera or use an attachable web camera. Although smartphones also provide clean images, the positioning of their cameras can draw the subject's eyeline off screen, and their options to read from a prompter are lacking.
Adjust the positioning and angle of the laptop camera so it is at the eye level of your subject. If your subject is sitting down, they may want to place their laptop on a stand to elevate it, so they are not looking down into the camera.
Ensure your subject is proficient with their laptop and the recording application before the scheduled date and time of recording. Schedule a run-through of the filming process beforehand to guarantee all parties are prepared for the final recording.
Collaborate with a production team and subjects you are familiar with if this is your first time filming virtually because it is a learning process on all sides. It is important to understand that all parties must cooperate when becoming familiar with the set-up, filming process, and technology.
Need a step-by-step on how to film virtually?
There are many options for filming virtually, but one of the applications that has gained familiarity and popularity is Zoom. Since Zoom is a free and accessible application, we have included a set-by-step list for you to get started!


Select your Profile Picture



Enable a video ratio of 16:9 (Widescreen)

Under My Video, select the following on all participants' application:
      a. Enable HD
      b. Enable hardware acceleration
      c. Touch up my appearance
Under Recording:
      a. Select a location for your recordings
      b. Enable Record a separate audio file for each participant
           who speaks so that no one is talking over the talent
      c. Enable Optimize for 3rd party video editor
How can you use filming virtually to benefit your organization?
The ability to film virtually is an exciting opportunity for companies to expand their production capabilities. Filming from the comfort of your own home or office does not limit the types of materials you are able to film, instead it can broaden your reach. The opportunities to explore topics from a variety of global perspectives are endless. Topics that used to be inaccessible to most companies, are now accessible due to the flexibility filming virtually provides on travel and production budgets, time constraints, and scheduling conflicts.
When the options are limitless, what will YOU film?
Contact us to discuss how to produce high-quality video virtually. We'd love to hear from you!