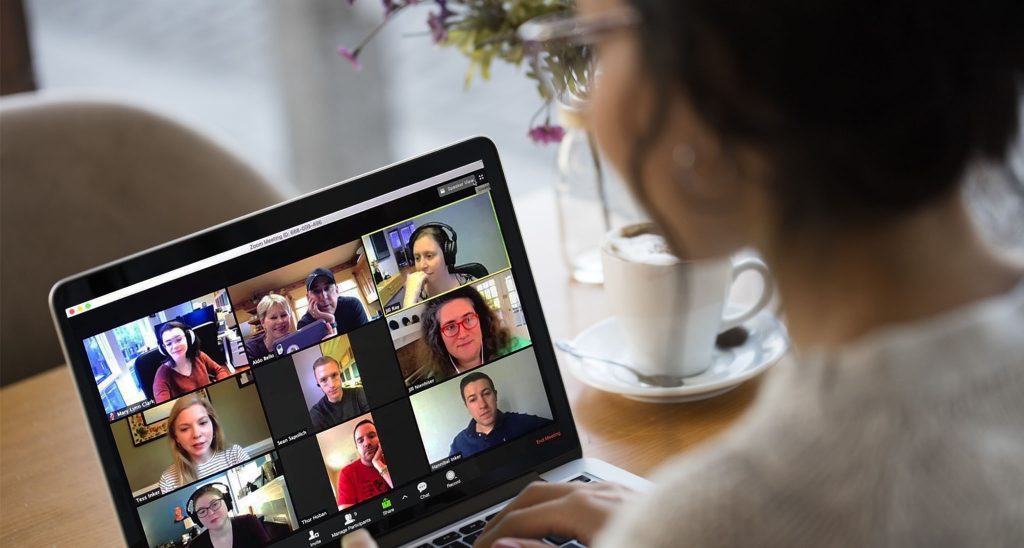 Maintain Your Culture, Relationships, and Productivity While Working Remotely
Mind & Media employees have had the option to work remotely for years, and based on our experience, here are three crucial success factors.
1. Choose the right tools.
The following online tools will allow individuals and teams to easily communicate and collaborate efficiently:
Use Zoom for instant messaging, video conferencing, and real-time collaboration. This effective tool allows you to touch base with individual co-workers and entire teams at the click of a button.
Use Google "Docs, Sheets, and Slides" and Dropbox Business to collaborate on team projects. These tools will make it easier to work together and when that happens, employees are more likely to feel connected, productive, and valued.
2. Communicate deliberately and frequently.
Promote frequent, conscious, and deliberate communication to maintain accountability and culture:
Hold formal, company-wide check-ins. Mind & Media has a brief "daily huddle" via video conference at 10AM that we call the "10@10." We have been doing this for years via video conference to discuss work and catch up socially. Now that the entire company is working remotely, it is an essential tool that helps all of us stay connected and on track.
Encourage frequent online meetings for employees to share information and progress. Promoting ongoing online face-to-face interactions (via tools like Zoom), especially between management and staff, will help keep employees engaged and on track.
3. Measure by results, not hours.
Measure your workforce based on what they are able to deliver, produce, and solve:
Focus on results rather than hours worked. This will promote a shared purpose rather than clock-watching.
Create frequent, short, and attainable goals, and remain flexible to family and community challenges. Taking these actionswill help with employee satisfaction.
If managed well, you may soon find—as many companies have—that you're just as productive working remotely, if not more so, with happier and more loyal employees.
Sign up for a free one-hour consultation!
To learn more about instituting remote working practices, Mind & Media is offering a free one-hour communication consultation to any organization seeking guidance. Complete the form below and a Mind & Media employee will reach out to you to schedule your consultation!