Updated Federal Brochure and Capabilities Kit
We've updated our brochure and capabilities kit for potential Federal clients!
Mind & Media's two-page brochure gives you quick access to our GSA Schedule number, SINs, and other details, as well as highlights of our services, clients, and several past performance summaries.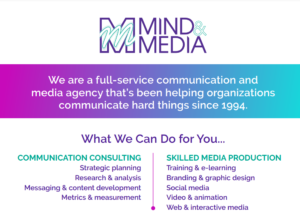 Our 16-page capabilities kit provides a more extensive services list and more detailed past performance for each major service area.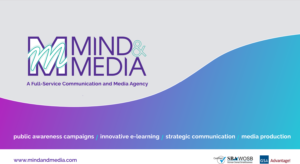 You can always find these on our Federal page along with additional detail of interest to Federal clients.
We'd love to work with you!