Mind & Media Sponsors Regenerative Agriculture Podcast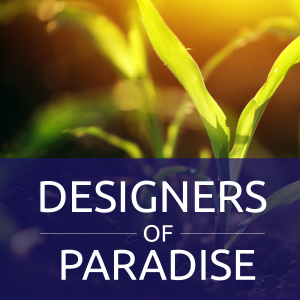 Regenerative Agriculture Sector Accelerator (RASA) and soil activist Erik van Lennep have launched a podcast series called Designers of Paradise. Mind & Media is sponsoring this series and assisting with the podcast's structure, formatting, and audio editing.
Designers of Paradise tells the stories of people who are changing how we produce our food, care for our soil and water, and protect our climate. Regenerative agriculture restores watersheds, repairs soils, increases biodiversity, sequesters carbon, improves health, and strengthens communities—reversing the damage caused by industrial agriculture. Host Erik van Lennep talks to farmers, investors, entrepreneurs, teachers, inventors, chefs, policy-makers and other creative people who are designing paradise.
A teaser and three episodes have been produced to date:
1801 Designers of Paradise: The Sizzler: A short promotional teaser you can share with friends to inspire them to follow the series.
1802 The Power of Being Heard: Erik talks with filmmaker Peter Byck (Carbon Nation, Soil Carbon Cowboys) about how to tell stories to explain the potential of healthy soil and the repercussions of new soil management approaches.
1803 Everybody Eats: Erik talks to farmer Emily Oakley (Three Springs Farm in Oklahoma) about her farm, farmer-to-farmer exchanges, organic certification, and food as a bridge to understanding.
1804 Free to Dig in the Dirt: In this inspiring episode, Erik talks with Life Educator Wanda Stewart of Oakland California. Wanda is a social innovator, community builder and garden activist. She runs garden-based education programs for schools in Oakland.
Up next: Episode 1805 Simone Senogles
| | | |
| --- | --- | --- |
| | | |
| Peter Byck | Emily Oakley | Wanda Stewart |
Please help the Designers of Paradise podcast by:
Subscribing to "Designers of Paradise" via your favorite podcast platform
Listening and giving your feedback via Twitter handle @Green_Heart (host Erik van Lennep's Twitter handle)
Giving it a great review on your podcast platform
Spreading the word: Tell your friends and colleagues to listen, too.